ABOUT US
Experience in the used truck industry for 40+ years. Located on multi-acre lot in peaceful rural Monroeville, IN
We are J. Ruble and Sons Truck Sales - a used truck dealer based in Monroeville, Indiana that is family owned and operated. We offer a large inventory of high quality nicely refurbished daycab tractors, heavy spec cab and chassis and other vocational trucks. If necessary, we offer the unique ability to customize that truck to your needs. The Ruble family started off building grain trucks for our own farming needs. That expanded into dump trucks, long wheelbase trucks, daycab tractors, and other specialty trucks. The onsite frame shop is one of the best in the country and it is the reason that most of the work done in the frame shop is for repeat truck buying customers. We offer the trucks to meet your needs and to last for years to come. Take a look at some of the services offered below.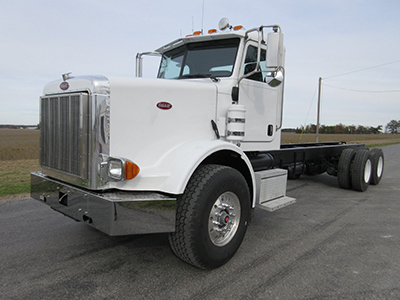 AFTER
Large Inventory
Daycabs
Dump Trucks
Cab and Chassis
Heavy Spec Cab and Chassis
QUALITY
Any make
Centrally located near new truck dealers
Quickly supplied parts
Same/next day tires/wheels
Large network of

Used Trucks
Supplies
Sources
FRAME WORK
On-site frame shop
Stretch tractor to custom your W.B.
Reinforce/Double frame
Install lift axles
Install our used flatbed or dump bodies
Install after-frame
DELIVERY
Network of drive away companies deliver nationwide
Majority of sales done over phone and delivered to buyers sight-unseen
MECHANICALS
Trucks looked over mechanically
Access to multiple service shops
PAINT
Fresh coat of white
Paint frames
Sandblasting source
Buff/Blend paint on trucks
Respray the truck to your color and scheme
DETAIL
Nice interiors
New bumpers
New Glass
Repair/Replace upholstery
Needed parts

Dashes-grilles-rubbers-etc.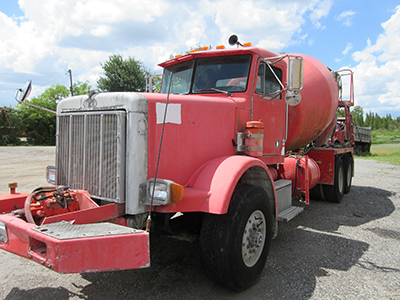 BEFORE
WE ARE STILL SELLING USED TRUCKS, BUT WE STRIVE TO MAKE AN HONEST EXPERIENCED EFFORT IN MAKING THE TRUCKS WHAT THEY SHOULD BE MECHANICALLY AND OVERALL CONDITION. TRUCKS ARE RECONDITIONED CORRECTLY. AS CLOSE TO STOCK AS REASONABLE.